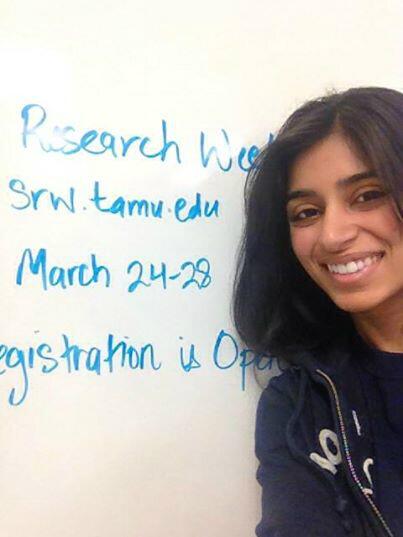 1) Participant - As a student, you can present your work and compete for prizes! Any student who is the primary author of a research project, class project, or paper may submit an abstract to be considered for the oral or poster competition. Due to limited seats, we encourage research participants to register and submit their abstracts as soon as possible. Registration at http://srw.tamu.edu will close on March 3rd, 2014 at 5pm.

2) Volunteer - As a student volunteer, you can play a key role in the continued success of this event. We have many opportunities for your organization members to volunteer in marketing the event and throughout the week of March 24-28. The organization that contributes the most cumulative volunteer hours will receive a $500 cash prize! Students can also volunteer on an individual basis without affiliation to any student organization.

3) Judge - If you feel you have what it takes to critically analyze student research, do sign up to participate in the student research week as a judge. To be a judge you must be a currently employed faculty, staff or graduate student at Texas A&M University.

More information can be found at http://srw.tamu.edu/. In case of queries, email srw@tamu.edu.